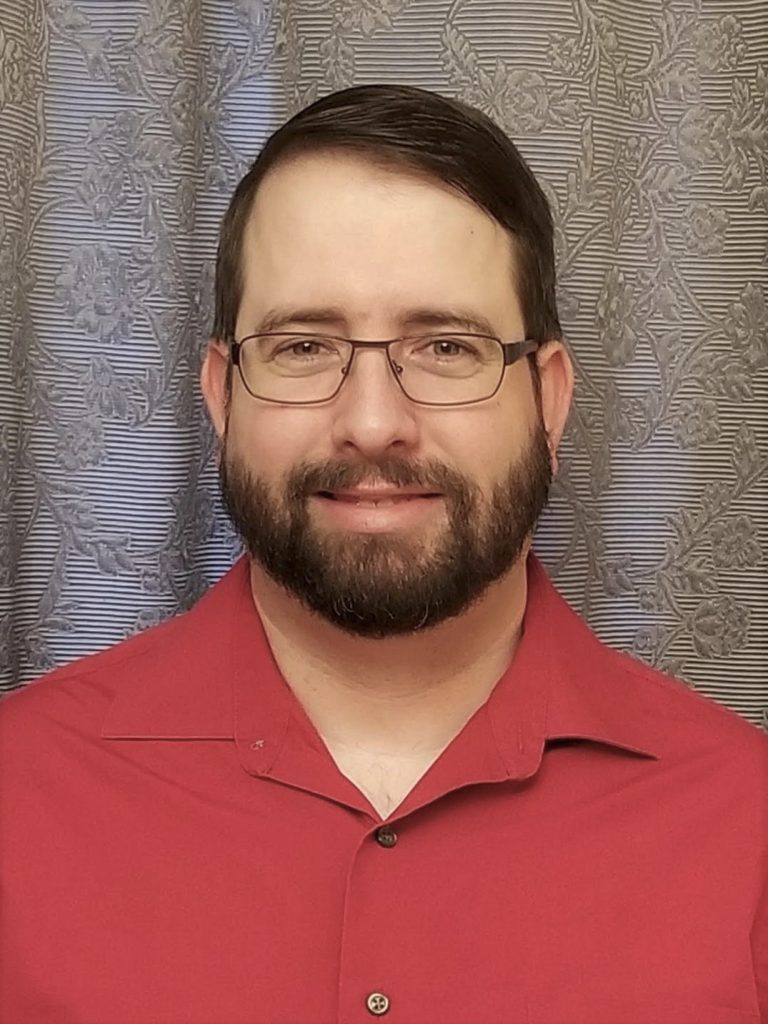 Profile
Results-driven System Integrator (10+ years), Project Manager for IT (6+ years), and Site Reliability Engineer (10+ years) / DevOps (10+ years). Focused on integrating multi-vendor products and home-grown solutions into a uniform working environment.
Knowledgeable management of the full development life-cycle from Source Control, Issue Management, Code Review, System Testing, and Development Tooling on multiple platforms using both Agile and Waterfall methodology.
Mission critical software integrator, developer with end-user support experience. Experienced programmer, cybersecurity, data privacy, and disaster recovery knowledge across multiple platforms.
NTT DATA – Site Reliability Engineer – DEVELOPMENT TOOLING AND SOFTWARE SPECIALIST – CLIENT: MORGAN STANLEY
April 2013 – Present
At the request of Morgan Stanley moved to NTT Data to continue job duties from the Configuration Management Specialist position at Accenture.
Team lead and Project Management for local and remote locations. Looked after the Morgan Stanley Developer Environment with Site Reliability Engineering duties. Looked after development tools for over 10000 independent developers. Fully customized and internalized many vendor products for use in a walled-garden network.
Researched desktop virtualization and high-density desktop computing impacts on development productivity and business continuation

Performed End-to-end internalization of Eclipse IDE stack, including all plug-ins and customization of install locations with a custom front end
Maintained compilers for multiple languages (C++, Java, NPM, NuGet, C#, Perl) and development environments (Integrated Development Environment, plug-ins, library, infrastructure).
Provided consolidation of best-of-breed development options based on KPIs to provide cost efficient tooling for developers.
Created custom SLA, on-boarding procedures, development and operational workflows, licensing and security policies to allow rapid deployment of new products.
Developed and maintained operational, and audit automation scripting
ACCENTURE – CONFIGURATION MANAGEMENT SPECIALIST – CLIENT: MORGAN STANLEY
April 2006 – April 2013
Provide advanced / expert knowledge for the full life cycle of software development, design, development, release, and post-release maintenance
Maintain the Java Development Kit across the client company, providing timely updates for multiple vendors and architectures in a highly critical environment
Provide multi-level and escalation support to the operations team consisting of multiple offshore resources
Assisting in the planning, implementation, and validation of major code releases and maintenance releases to production
Help wide ranging business and development teams streamline development and operational workflows
Provide guidelines and best practices for all products that are supported
Troubleshooting any issues that may arise and provide necessary maintenance / support
Maintain good relationships with all product vendors
Project Management, Process Improvement, and Business Analysis for multiple projects
ACCENTURE – TOOLS ENGINEERING DEVELOPMENT ENVIRONMENT – CLIENT: MORGAN STANLEY
June 2012 – April 2013
Member of a team maintaining the 'Developer Desktop', specializing in Developer end-user experience
Evaluate and maintain Integrated Development Environments across multiple languages and technologies, including integration into the Software Change Environment (also done during work in Hosted Engineering team)
Eclipse IDE, Komodo IDE, Visual Studio and others
Design and implement a centralized data warehouse for a wide range of non-related vendor products
Manage escalation and work queues between Hosted Engineering / Tools and Central Support Team
ACCENTURE – HOSTED ENGINEERING DEVELOPMENT ENVIRONMENT – CLIENT: MORGAN STANLEY
Dec 2008 – June 2012
Member of the Software Configuration / Life Cycle Management team
Design and implement integration between both Vendor and Custom applications across a global network to lower total cost of ownership and increase productivity of developers. Implementation included highly customized approach to fit strict client requirements
Maintained a mix of Vendor and Custom applications to maintain the lifecycle and source code integrity of software across a multi-national corporation Vendor Software includes Perforce, Jira, Crucible Code Review, CVS, Load Runner and Quality Control (HP)
Handled multiple upgrade cycles for highly critical development tools, including improvements on disaster recovery
Responded to outage and other technical emergencies to ensure quick return of full functionality
Evaluate new technologies available in Software Configuration and Software Development user space
Improved integration between two vendor products using a customize internal solution to allow "data visibility" to decrease processing time from 8-hours to less than 10 minutes
ACCENTURE – LEVEL ONE / TWO SUPPORT AND DEVELOPMENT – CLIENT: MORGAN STANLEY
Apr 2006 – Nov 2008
Member of Level One / Two support team split across two geographic locations providing 24-hour support
Provide Level One and Two support for a wide range of Development Environment Software via e-mail, tickets and phone calls
Provide off-time on-call support in a 24/5 environment with extended 24/2 duties
Ensure the production system is functioning and optimized for performance by developing, testing, and implementing customized production tools, monitoring and maintenance scripts
Created custom internal applications for end-user to provide self-support for multiple vendor products
Assigned ownership over maintenance of the Java Development Kit in-house deployment for multiple environments and geographic locations.
CODECIPHER (SELF-EMPLOYED) – LINUX SYSTEM ADMINISTRATOR / PERL PROGRAMMER – CLIENT: WATERMARK INSURANCE SERVICES INC, PICKERING, ON
Oct 2003 – 2011
Design and implementation of a Red Hat Enterprise Linux server:

Installation, hardening, and addition of custom services
Security First server design, including Secure FTP, Chroot jails
SSL secured sendmail / POP3 / IMAP / HTTP services
Server upgrade, and Disaster Recovery planning

Handling project lifecycle through design, testing, implementation, and production
Ensuring security, and privacy regulations are met or exceeded
MySQL database design and management
Customize Perl and server programming to meet the needs of the company:

Custom Access Control for finite control and logging of user access
Designed secure search, order, and file system for client use
Programmed a secure client / user management interface
Created internal logging routines to provide system and user auditing
Updated existing PHP, ASP, and Java Script code to meet current needs
Addition of XML and SOAP program output
Managed server moves and code upgrades as needed.
DURHAM CONTACT CENTRE (OSHAWA, ONTARIO) – TIER 1 TECHNICAL SUPPORT FOR BELL SYMPATICO
Feb 2003 – Apr 2005
Windows 98, ME, XP, 2000, and MAC 9.x,10.x troubleshooting
Actively guided novice users through initial setup of DSL connection, e-mail, and the web browser
Continuously exceeded company objectives for call flow, handle times, and hold time
Wrote concise and complete tickets detailing troubleshooting steps taken
Surpassed sales goals for value added services
Dealt with customer complaints reaching win-win solutions within company guidelines
Worked with new employees to build confidence, knowledge and troubleshooting skills in a peer-to-peer environment
Received numerous commendations for helping refine internal systems:

Found and reported "child access" bug in Remedy system
Found and reported issues occurring after Windows XP SP2 upgrades with current troubleshooting steps in regards to the DSL based virtual IP
KNIGHT WEB SERVICES, AJAX, ONTARIO – WINDOWS/UNIX SYSTEM ADMINISTRATOR
Feb 2000 – Mar 2003
Maintained Windows and Unix systems locally and remotely:

Windows NT, 2000, Active Directory
Redhat, FreeBSD, BSDi, and Sun Cobalt

Ensured stability of all servers, forming procedures for patches and upgrades as necessary
Designed support procedures for staff to follow
Created internal and external support tools
Custom built web servers
Maintained support staff computers
Designed custom websites for clients
After March 2003, continued to work with Knight Web Services as an On-Call Technician, including:
Investigating server break-ins, and security breaches
Disaster recovery (including hard drive restoration and rebuilding server)
Volunteer
DIGTOBUILD.COM – MINECRAFT MODIFIED SERVERS
Digtobuild.com – 2014 – 2019
Running multiple (2 to 6 physical enterprise quality machines) Minecraft Server Modpacks with 20 to 60 active players
Custom upgrade, backup, restore and player management
Integration with a number of third-party resources using different evolving technology
Linux based hardware
VCPPHELP – VISUAL C++ PROGRAMMING E-MAIL AND WEB BASED HELP GROUP
Codecipher.com from 1997 – 2004
Created a forum to help fellow programmers improve skills
Developed VCPPHELP to become the largest Visual C++ mailing list in 1999
Custom designed a web archiving program to allow mailing list e-mail to automatically store content into a searchable SQL database
Built a custom server for community use
Skill Listing
SDLC (10+ years),
Site Reliability Engineer (6+ years)
DevOps (10+ years),
Software Development (10+ years),
Linux (10+ years),
Unix (10+ years),
Perl (10+ years),
Powershell (5 years),
Vendor Management (8 years),
Enterprise Architecture (10+ years),
Disaster Recovery (10+ years),
Application Development (10+ years),
Project Management (10+ years),
Application Monitoring (8 years),
Process Improvement (10+ years),
IT Optimization (10+ years),
IT Security (10+ years),
Programming (10+ years),
Problem Solving (10+ years),
Key Performance Indicator (KPI) Decision Making (7 years),
Sql (10+ years),
Shell Scripting (10+ years),
Backup and Recovery Planning (5 years),
Integration Engineering (10+ years),
Issue Management (10+ years),
Agile Development (4 years),
Agile Project Methodology (6 years),
Web Development (6 years),
Deployment Automation (7 years),
Software Development (10+ years),
Software Testing (5 years),
Html (6 years),
Html5 (3 years),
Javascript (5 years),
Issue Tracking (10+ years),
Mysql (10+ years),
Open Source Technology Integration (6 years),
PostgresSQL (8 years),
MSSQL (4 years),
Sybase (6 years),
Software Engineering (10+ years),
Software Inventory Management (5 years),
Configuration Management (10+ years),
User Research (5 years),
User Experience Management (10+ years),
Requirement Gathering (10+ years),
Access Auditing (7 years),
Application Monitoring (8 years),
Artifactory (1 year),
Business Intelligence (Software) (2 years),
Cloud Administration (1 year),
Cloud Hosting (2 years),
Continuous Integration (10+ years),
Computer Programming (10+ years),
Data Management (10+ years),
Repository Management (5 years),
Java Development (Less than 1 year),
Java Infrastructure Management (7 years),
NPM (Less than 1 year),
NuGET (Less than 1 year),
Jira (10+ years), Jira Server Administration (5 years),
Perforce (10+ years), Perforce Server Administration (8 years),
Git (5 years),
Middleware (10+ years),
Eclipse IDE (10+ years),
Project Support (10+ years),
Technical Support (10+ years),
Data Mining (3 years),
Team Management (7 years),
Time Tracking (10+ years),
Redhat (10+ years),
Ubunutu (5 years),
Windows,
Documentation (10+ years),
UnRaid (7 years),
Server Administration (5 years),
Implementation (10+ years),
Presentations (1 year),
Teaching (1 year),
Crucible (4 years), Crucible Server Administration (4 years),
Docker (1 year),
Site Reliability Engineer (10+ years)